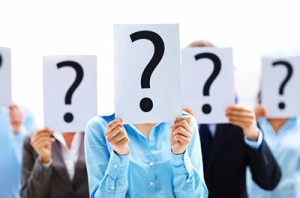 What's the difference between Manchester-Bedford Myoskeletal clinic and other massage therapy businesses?
The most significant difference is that we have no spa services such as wraps, facials, scrubs, and the like. Our patients come to us for musculoskeletal pain related to human posture and musculoskeletal pathologies. Patients are also required to participate in their sessions and have "homework" to continue their therapy between sessions.
What's the difference between a "myoskeletal" and a "remedial" massage? And why do the rates differ?
We have separated these treatment types by patient goals and use of the most appropriate techniques for patient complaints. Thus,
"Myoskeletal massage" is intended to resolve soft tissue dysfunction which creates or allows skeletal misalignment. Common examples are forward head posture, vertebral facet jamming, joint mobilization or restriction, pelvic rotation, and pronated foot.
"Remedial massage" is intended to resolve medical conditions and pathologies which may not adversely affect skeletal alignment. Common examples are headache, carpal tunnel syndrome, groin pain, and adhesive scar tissue.
The fact is, myoskeletal work is remedial. And we make every attempt to keep our rates easy to understand. The reason for the difference in rates is part function, part technicality. Functionally speaking, our myoskeletal treatments take time. Each session starts and ends with assessment, and we've found sessions really have a sliding scale of effective timing between 1 hour and 1-1/2 hours. Remedial massage can be scheduled incrementally, and we get done as much as we can in the time allowed by the patient's schedule.
From the technical standpoint, insurance bill coding is very specific to application of massage techniques. At present, massage in any form of billing is quite limited and myoskeletal techniques, as a coded modality, are not recognized for legitimate payment. Under the current coding, when massage therapy is accepted by insurance, only Swedish style techniques, heat and cold therapy, and in the most rare situations, the more general "manual therapy" is accepted. Furthermore, billing is done in 15-minute increments, per provider contracts. Generally speaking, myoskeletal work does not fit neatly into the Swedish style code 97124, but remedial massage does.
MBM's owner believes that a patient under a physician's care should be able to have medical insurance cover prescribed therapeutic massage by a licensed massage therapist, and is actively working toward the goal of being recognized as a healthcare practitioner (HCP) in the New Hampshire political arena. With this basic philosophy, our fees reflect the current medical practice of billing in timed increments for specific ICD-9 codes. ICD-10 codes are going into effect in the next couple of years, and the procedure and method of billing is expected to change significantly. Therefore, our clinic fees may follow these changes accordingly with the goal of being all set for accepting insurance in the future.
Are myoskeletal treatments like Rolfing® treatments?
No. We integrate western-style massage therapy techniques, Myoskeletal Alignment Techniques®, and other modalities to work with all forms of soft tissue. While what we do is considered a form of Structural Integration, it is not Rolfing® and we do not follow their protocols.
What are Myoskeletal Alignment Techniques®?
Please follow this link.
Are myoskeletal treatments covered by my medical insurance, worker's compensation, or automobile insurance?
Insurance companies issuing policies in the State of New Hampshire currently do not contract with Licensed Massage Therapists as providers. This may change if the NH state Insurance Commissioner decides to uphold Section 2706 of the new Healthcare Act, which allows patients to see any appropriately licensed health care practitioner who is operating within the scope of their license. Please stay tuned! We also are aware of at least one insurance company that does not cover massage therapy (Harvard Pilgrim) under any of their policies. Others may require billing through a physical therapist only.
In New Hampshire, WC injured persons are allowed to go to the medical provider of their choice, including licensed massage therapists. Providers deal directly with patients' insurance carrier if they accept WC patients. At this time, MBM does not bill WC cases. This may change in the future.
We do not currently bill automobile personal injury insurance (PIP).  This, too, may change in the future.
Which doctors/hospitals do you affiliate with?
MBM does not affiliate with any particular physician or hospital. We accept patient referrals from any valid state licensed physician and physical therapist.
What if I don't know what is causing my problem or pain? Can you tell me?
An in-depth health history and discussion regarding your current condition will help rule out contraindications and determine the need for further physician diagnosis. We do this before conducting an initial full-body assessment to determine your treatment path.
We do not chase pain. We look for root causes for myoskeletal dysfunction wherever it may be. Sometimes, we do not locate the root cause because your body assimilates our corrective action and resolves the issue before we learn the actual cause.
Licensed Massage Therapists cannot legally diagnose medical conditions or prescribe medication or activity unless collaterally licensed or certified to do so.
Physician-referred patient conditions are sometimes diagnosed when they come to us. Oftentimes, physicians are unable to make a diagnosis regarding soft tissue complaints. Believe it or not, licensed massage therapists are the field experts when it comes to muscles. Regardless, diagnosing is outside our scope of practice.
How long will my treatments take before my problems are resolved?
On the whole, the shorter the amount of time you've been living with dysfunction, the shorter the amount of time will be needed for treatment. However, that statement is simplistic. Soft tissue injury and dysfunction can be extremely complex. Still, it is true that most people do not recognize dysfunction for months, years, sometimes even decades before seeking help with it. The old weather adage, "Long foretold, long last; short notice, soon past" also seems appropriate with bodywork.
There are far too many variables in every individual to be able to say with certainty how long a person may need to undergo therapeutic bodywork to resolve their problem. Some people find relief almost immediately.  Others may take significantly longer. Still others  may never resolve at all through bodywork alone. Your MBM therapist assesses each patient on every visit. If the patients' body no longer assimilates techniques we use and problems are not resolved, patient is typically referred back to their physician or manual therapist for reevaluation or to another bodywork style.
Some chronic pain patients resolve to a certain level, then plateau. At that point, they may prefer to become maintenance patients rather than pursue other forms of bodywork or other medical procedure. The therapist will discuss this aspect of treatment with the individual.
Please note that patients who are referred by physician for massage as "medically necessary" may be limited to a specific number of total visits and/or to a certain number of visits per week by the referral. Patient will be advised when this is the case.
How long does a treatment session take?
You can expect your first Myoskeletal Massage visit to last 1-1/2 hours. Follow-on sessions range from 1 to 1-1/2 hours.
First Remedial Massage visits last 30 to 60 minutes. Follow-on sessions last from 30 minutes to 1-1/2 hours.
If you do not have flexibility in scheduling your sessions, please let the therapist know and the therapist will work within your timeframe. Charges remain the same.
What clothing should I wear to my appointment?
For assessments, patients should wear or bring with them sports top and shorts or loose-fitting clothing that will not restrict full range of motion of any portion of your body. Regardless of patient's condition, a full-body assessment and treatment will be conducted. For instance, if you have pain in your shoulder, your entire body will still be assessed for alignment, range of motion, and compensatory strain patterns.
For treatments, please bring your sportswear in case your particular session may require them. But generally  speaking, treatments are conducted on bare skin. Patient is encouraged to disrobe to their comfort level. Disrobed patients will be appropriately draped at all times.
Do you use oil or other lubricant on skin?
Lubricants are not ordinarily used in myoskeletal and orthopedic massage techniques. There may be some techniques when a lubricant is called for. When it is, a very small amount is used, then wiped off by the therapist.
Remedial massage generally uses a minimum of lubricant. Patient should not finish their treatment feeling oily. If patient is allergic or reactive to any form of skin lubricant, be sure to let the therapist know in advance.
My injury required Xray/CTScan/MRI which I had taken and I have copy/copies of. Should I bring them with me to my appointment?
Your therapist is not qualified to interpret results of radiological findings, but they may be helpful to see when discussing your case or when conferring with your physician. A radiology report (analysis of the films by a radiologist or physician) will be exceedingly useful to us. We will not retain copies of films in your file unless you ask us to do so.
I am confined to a wheelchair or am unable to climb stairs.  Is there an elevator in your building?
We are located on the second floor of our building. Unfortunately, there is no elevator or mechanized system for carrying non-ambulatory individuals up or down stairs. This is a medical park community, so we're as mystified by this as you probably are.
I have other special needs — medical air, sight-impaired, nursing, small children, no transportation to or from my appointment, medical device-assisted heart/lungs, paralysis, etc. Do you have staff or equipment to help with or monitor these problems?
No. If you require assistance or attendance by your caregiver, please inform them that they must remain for the duration of your session.
I have a genetic cause to my problem.  Can Myoskeletal massage help?
Myoskeletal Alignment Techniques® are intended for functional problems only.  However, it is our experience that some temporary relief may be found for structural, genetic, or disease-caused dysfunction on rare occasions because it is likely there is some functional component to it. Please read this page.
My doctor/chiropractor told me that I should get a massage.  Do you do "just massage"?
Manchester-Bedford Myoskeletal specializes in myoskeletal and remedial massage. While we can do relaxation massage, there are many spas and privately-owned, licensed massage practices in our area who excel at that type of bodywork. They cater to relaxation clients and have the ambiance to go along with it. We'll be happy to refer you to one for your particular complaint if you'd like a referral. If you'd prefer to have a regular massage here, we'll make that appointment for you. Remedial massage rates apply.