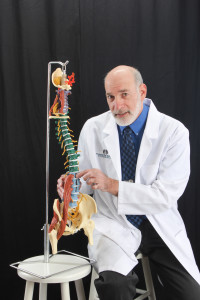 This section is for patients and prospective patient information regarding our procedures here at Manchester-Bedford Myoskeletal. Click on the drop down menu above. You'll be able to view general information about the type of bodywork our clinic focuses on, find answers to some of your questions, download office forms, and learn what to expect during your visits. You may find our FAQ page helpful.
Becoming a Patient
Before becoming a patient here at MBM, the owner will conduct a telephone consultation with you to learn about your musculoskeletal concerns. He's also screening your condition for our type of bodywork and possible contraindications. Occasionally, a referral to another provider or type of bodyworker may prove advantageous for your complaint. We may refer patients to their own or another physician. If our clinical massage is indicated, an appointment will be scheduled while you are on the phone with the therapist or you can do so yourself at your convenience.
If you do not feel comfortable filling out the necessary information on the online scheduler, please use the Contact Form in this website to request a telephone consultation or call (603) 935-8422 to set up a consultation. Please allow an uninterrupted window of 15 minutes to be sure all relevant information can be gathered and a treatment decision made. If you believe your concerns are complicated, a 30 minute window should be anticipated. We apologize if we are unable to answer your call immediately. However, we'll return your call as soon as possible.
Appointments
We have several ways to set up your appointment. The easiest method is by using our online scheduler. Use the BOOK button feature in the upper right side panel of any page of our website for your convenience. If you choose to use this method, you'll need to fill in all relevant information including a valid email address.
Your First Visit
We are open by appointment only. No walk-ins, please.
Please Arrive Early — Plan to arrive at the clinic at least 20 minutes prior to your appointment to fill out the appropriate health and permission forms. Alternatively, you may download the appropriate forms (PDF and Word 2010 format) and print them at home. Please bring the completed forms with you at the time of your initial assessment visit. These forms must be on file prior to the initial assessment. If you choose not to download these forms at home, you'll have the opportunity to fill them out by hand when you arrive for your appointment.
Be sure to note on the diagram any scars you may have, no matter how small or how old they may be!
Please Bring Diagnostic Information — All first-time patients will have an in-person interview with the therapist. During this time, you have the opportunity to discuss your musculoskeletal health concerns, treatment goals, health history, and any referral matters. If you have any diagnostic information relevant to your visit such as radiology reports, X-rays, CT scans, MRI or MRE imaging, EMG results, prescription, physical therapy protocols currently or recently followed, etc., please bring them with you or ask your physician to forward them to us via fax or regular mail prior to your appointment. Please do not forward private or personal information via email as that method is not secure.
The Interview — The extensive interview will also give the therapist the chance to ask many questions about your lifestyle, activities you participate in, type of work you do, injuries, health history, current medications and/or physician treatment integration. The reason your therapist needs to understand the very large picture that is your life is to help narrow down what brought you to your current health state, and to derive hints of where causes of your trouble may stem from. Every life has a story to tell. The more information we have, the more complete a picture becomes.
Assessments — Most patients will then undergo an assessment process. The therapist will have the patient go through a variety of postures and movements to assess function, range of motion limitations, muscle and fascia tonicity, test specific pain patterns, etc. Nerve communication between the motor control center of your brain and muscle patterns may also be checked. This is looking for dysfunctional neural compensation patterns which may have led to muscle pain, restriction, or other dysfunction.
If sufficient time allows, a first treatment may be made to address your chief complaint during this first visit. However, the purpose of the initial visit is to make a full body assessment only to determine a treatment plan. We do not treat without a plan, and we do not chase pain. Pain is most often only a symptom and we're looking for cause.
Minors
We see patients of any cognitive age, generally 10 and up. If the patient is a minor, a parent or guardian must attend the initial assessment with the minor. The parent or guardian must also be present in the treatment room during assessments and initial treatment and in any session when the anterior chest in girls or pelvis in either gender is being treated. After the first massage treatment, parent may choose to remain in the waiting area. All appointments must be made by a parent/guardian. Minor must also agree to treatment.