Introduction
Manchester-Bedford Myoskeletal LLC provides services in the correction of musculoskeletal and neuromuscular compensation and dysfunction using modern soft tissue manipulation and manual therapy techniques. We use standard orthopedic testing, muscle pattern testing, and various functional movement assessments along with functional muscle retraining and strengthening for appropriate patients.
For an in-depth discussion on the application of Myoskeletal Alignment to advance patient care as practiced at Manchester-Bedford Myoskeletal LLC , please see this page.
Please Note
Patients are expected to be active participants in their recovery/rehabilitation. Patients who prefer standard western style relaxation massage are generally referred out unless it is called for as part of an ongoing maintenance programme for chronic conditions.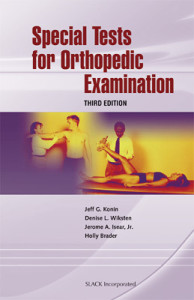 Of Interest
Services are provided to individuals who self-refer and by those seen by physician referral. As licensed massage therapists are unable to diagnose any medical condition, we ask referring physicians to provide a diagnosis ICD code and script (if number or frequency of visits is desired) in their referrals. Also, known contraindications, relevant notes, tests results, and radiology reports are requested. Manchester-Bedford Myoskeletal LLC referral form here.
Referrals and any further information may be sent to us via HIPAA-compliant fax at (888) 965-6870.
We will forward our assessment, evaluation, and treatment notes to referring provider upon request and release by patient.
New Hampshire health insurance companies currently do not contract with Licensed Massage Therapists as providers. Manchester-Bedford Myoskeletal will submit insurance claims on behalf of certain patients if their insurance does cover massage therapy and we have all information the carrier requires. However, the patient remains responsible for payment in the event insurance coverage is denied or deductible is not yet paid. Patient also remains responsible for payment balance if coverage is not fully paid by the carrier. Insurance co-pay is due at time of appointment.
NPI and CAQH numbers available on request
Armed Forces Veteran Patients
The Veteran's Administration has published several papers, articles, and studies on data pertaining to wounded and injured service men and women returning for a list of medical conditions. The largest population by far, according to the data, is musculoskeletal injury, or what the military calls "MSIs". Over half of injured vets report these types of injuries. However, no government operated health insurance program covers massage therapy or structural integration in their policies.
Manchester-Bedford Myoskeletal LLC management feels that an array of musculoskeletal injuries can be helped and even resolved using the soft tissue techniques employed here. We urge you to read through the Veteran's page of our website, and refer your active, retired, and other qualifying veterans to us for assessment, evaluation and treatment.
Management
Manchester-Bedford Myoskeletal LLC is owned and operated by Mr. Joel Kouyoumjian, a massage therapist licensed to practice in New Hampshire and New York.
Mr. Kouyoumjian specializes in soft tissue release of intrinsic and extrinsic muscles and fascia of the musculoskeletal system and troubleshooting causes of muscular dysfunction using appropriate assessment guidelines, Myoskeletal Alignment Techniques, and orthopedic testing and massage. He works with most functional musculoskeletal complaints and any diagnosed conditions described in the Learning Shelf and elsewhere in this site.
More about the owner here.
Patients are referred back to other manual therapists and the conventional medical community for diagnosis, if protocol modalities are not appropriate for the patient, when deemed necessary for furthering patient care, or when patient plateaus.
Thank you
We welcome and invite physician queries regarding our business, patient assessments, evaluations, and treatments.
Thank you for your referral.